401K Investing: Protecting and Growing your retirement nest-egg the AlphaKing way
The AlphaKing trend following approach is perfect for 401K investors looking to grow their retirement portfolio over the long term, and we have made it super easy to follow our trend advisories.
Our motto is Bull or Bear we don't care, with our proven investment approach designed to make money over the long term no matter what the stock market does.
Making money - and keeping it - is as simple as this:
When the stock market is in bull rally mode, you will see a simple one line message at the end of our daily investment newsletter that reads:
"401K investors should be in stock index, or aggressive growth, mutual funds."
When the stock market is in bear corrective mode, the simple one line message changes to:
"401K investors should be in money market funds."
With only 3.1 expected changes in trend on average each year, growing and protecting your vital important retirement account could not be any easier. Simply sign up to access our investment newsletter at www.alphaking.com, click on the "Investment Newsletter" tab each evening after the stock market closes to see our latest 401K advisory, which leaves you plenty of time to enter the adjustments in your 401K prior to the next trading day. If daily is too much for you, then once a week should work too, with only a modest reduction in performance.
All trading decisions are based on results of rigorous research, and there is simply no better system at making money over the long term. With governments around the world printing money to offset deflationary and depressionary forces of a collapsed credit bubble, as well as aging baby boom population more likely to save in the future than to continue their mass borrow and spend with abandonment of yesteryear, risk to your retirement nest egg has never been higher, and it is imperative investors get this right if they wish to maintain their current lifestyle in retirement.
2008 showed the dangers of buy-hold-and-hope, and asset allocation models would be expected to do equally dreadfully if future inflation cause both stocks and bonds to go down, which is the most likely outcome if the government keeps printing and spending on debt.
To reiterate: all you have to do is visit our website to see whether you should be invested in stock index mutual funds - when the stock market is going up, or likely to go up - or be out of the stock market by placing your 401K in the relative safety of money market funds. We are talking a few seconds each week to secure your financial future, and you will never again be afraid of seeing those TV commentators telling you the stock market has crashed and the Dow is now trading at this or that scary level. We do all the work, and you not only get to make money over the long term, but also are able to sleep at night, as you join the AlphaKing bull or bear we don't care team.
Our system works on the premise that the only investment opinion you should be listening to when it comes to your investments is that of the financial markets. We have built a trend following indicator - the AlphaKing Trading indicator - that tells us clearly what the opinion of the stock market is, as actions are worth more than thousands of words.
Choose stock index mutual funds as your investment vehicle of choice when our 401K advisory says to enter the stock market, as they have the lowest fees and usually deliver the same or better performance as actively managed mutual funds. The NASDAQ 100, Russell 2000, or S&P400 mid cap indexes usually provide the most return over time using the AlphaKing trend following approach. If no stock index choice is available in your retirement plan, then look for the best long term performance of mutual funds you can select, aiming for the highest return over the long term with the lowest fees.
Do not spend much time worrying about which mutual funds to select. The most important thing is to keep things simple. Buy a stock index - or aggressive growth - mutual fund when the stock market is in rally mode, and move to a money market fund when the stock market is in sell mode is the most important thing. AlphaKing.com provides the simple message telling clearly when it is time to make a switch at the end of every Investment Newsletter update.
You will need to know how to log into your retirement account and how to make changes, though this is usually pretty simple, and the potential rewards of making money (over the long term) and sleeping well at night no matter what the stock market and economy are doing is well worth the effort. Click on the TimerTrac medalion below to see how your 401K would have done over the past couple of years versus buy and hold. You will need to set the chart to "money market fund" for the "Index Equity Short" line, as the chart defaults to a long/short setting, with most 401K plans not allowing the go short option. The chart has a one month delay.
Feel free to Contact Us if you have questions.
Sign up at AlphaKing.com and receive:
Expert stock market trend analysis
Timing signals for stocks, ETFs, and 401Ks
Trades entered after market close ready for open next day
All performance updated daily
Proven results tracked and verified by TimerTrac & Marketocracy
Bull or Bear, We Don't Care! Proven success in all markets
Index Strategy up 490% since 2000, up 70% in 2008, long/short
Managed Accounts for those who prefer someone to trade for them
Performance Tracked By: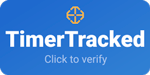 30 Day Trial Registration
Your AlphaKing.com Trial will give you 30 days of access without the need for a credit card to our Investment Newsletter, all you have to do is register an account. After your 30 day trial you can subscribe for as little as $79 for three months to $199 for one year.